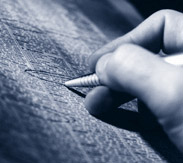 The Illinois Department of Public Health (IDPH) is an equal opportunity employer committed to a diverse workforce.
All testing/qualifying for positions with the Department of Public Health is done through the
Illinois Department of Central Management Services (CMS)
500 Stratton Office Building
Springfield, IL 62706
The Illinois Department of Public Health and Central Management Services recognize absolute veterans' preference for individuals seeking employment in positions under the Personnel Code.
Recruitment counselors are available at CMS to assist in determining positions with the state for which a person may be qualified. Before applying for a special position, individuals interested in employment with IDPH must first pre-qualify for the specific titles in which they are interested.
Please visit the CMS site and follow the steps to become qualified for state employment.
After qualifying for a job, you may apply for a posted vacancy at Public Health. There are many different job classifications defined by CMS. You must complete an employment application (CMS 100) for each title in which you are interested.
Below is a listing of titles most frequently used by Public Health:
Chemist I-III

Clinical Laboratory Associate

Clinical Laboratory Technician I and II

Clinical Laboratory Technologist I and II

Environmental Health Specialist I-III

Health Facilities Surveillance Nurse

Health Facilities Surveyor I-III

Public Health Educator Associate

Public Health Educator

Public Health Program Specialist I and II
Many of these titles require special skills or "options." In addition, if the title is covered by a collective bargaining agreement, the bargaining unit contract language will take precedence in filling any vacant position. For additional information regarding the titles utilized by IDPH and/or the application process, please feel free to contact the Department's Office of Human Resources at 217-785-2031, or you may contact DCMS's Bureau of Personnel/Examining at 217-785-1985 to arrange a meeting with a counselor in order to discuss titles that may be commensurate with your education and experience.
Click here for information about the DCMS Diversity Enrichment Program (En Español).
In compliance with the Americans with Disabilities Act (ADA) and the Illinois Human Rights Act, State agencies must ensure that the employment process is accessible to persons with disabilities. Specifically, these laws require that the State provide reasonable accommodations upon request by individuals participating in all steps of the employment process. This includes the initial testing phases of the candidate selection process for state positions as well as the subsequent employment interview process. Any and all accommodation requests by applicants throughout the State employment process should be appropriately reviewed and considered by human resources staff in state hiring agencies. If you need such an accommodation, please contact our ADA Coordinator at:
Illinois Department of Public Health
122 S. Michigan Ave., #2009
Chicago, IL 60603
312-814-1041 or 217-785-2031
800-547-0466 (TYY – Hearing Impaired Only)
robin.tucker@illinois.gov
Thank you for your interest in the Illinois Department of Public Health.