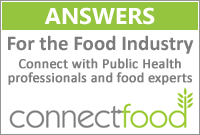 The Illinois Department of Public Health ("Department") presents the information on this website as a service to members of the general public. The content is compiled for informational purposes only and should not be construed or relied upon as legal advice. While the information on this site may refer to regulatory matters, it is not intended as legal advice and anyone seeking legal advice or assistance should retain an attorney.
This website could include inaccuracies or typographical errors. The articles and information on this web site are provided as is without warranty of any kind, either express or implied.
The Department expressly reserves the right not to respond to any and all inquiries, and will not respond to inquiries that may: (a) be legal in nature; (b) pertain to a specific regulated entity or any enforcement action; or (c) be beyond the scope or expertise of the Department. The Department also reserves the right to conduct any necessary investigation and/or make any necessary referral to another governmental or law enforcement entity upon the receipt of information that may indicate a violation of the law.
Some links within this website may lead to other sites that may be useful or informative. The Department does not incorporate any materials appearing in this website or such linked sites by reference. These links to third party sites or information are not intended as, and should not be interpreted as constituting or implying the Department's endorsement, sponsorship, or recommendation of the third party information, products, or services found there. The Department does not maintain or control said sites and, accordingly, makes no guarantee concerning the accuracy, reliability, or currency of the information found there.


Illinois Department of Public Health
535 West Jefferson Street
Springfield, Illinois 62761
Phone 217-782-4977
Fax 217-782-3987
TTY 800-547-0466
Questions or Comments