Immunizations, also known as vaccines are one of our greatest defenses against many serious illnesses. The Illinois Department of Public Health's Immunization Section conducts programs and initiatives designed to make sure each child in your family has up-to-date immunizations.
Immunization Basics
Who, what, when, and why your family needs to get their immunizations (immunizations) and how you can get them.


I-CARE(Registry)
Illinois Comprehensive Automated Immunization Registry Exchange (I-CARE) is the statewide immunization registry.


For Health Care Providers


Resources to ensure that the immunization needs of patients throughout the State of Illinois are met. Resources include immunization schedules, immunization health education material request forms, and information on the VFC Program.
---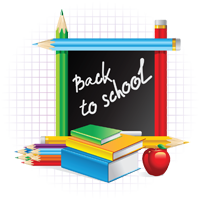 Back to School Tdap Requirements

Beginning fall of 2013, all students entering, transferring, or advancing into 6th, 7th, 8th, 9th, 10th, 11th or 12th grades will be required to show proof of receipt of one dose of Tdap vaccine (containing tetanus, diphtheria, acellular pertussis). Most students may have already received the vaccine and simply need to provide the school with verifying documentation from the family health care provider. See attached letters and posters for more information.
Parent Letter - En Español - PDF
Parent Poster - En Español - PDF
Provider Letter - PDF
Provider Poster - En Español - PDF
---
---
---
IDPH Immunization Program
525 W. Jefferson St.
Springfield, IL 62761
217-785-1455
800-526-4372 Toll-free
217-524-0967 Fax
CDC Immunizations Hotline: 800-232-4636

NOTE: In order to view PDF documents, you need
a copy of theAdobe Acrobat Reader software.