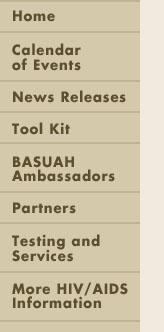 BASUAH is an acronym for Brothers And Sisters United Against HIV. A program of the Illinois Department of Public Health, BASUAH promotes HIV/AIDS awareness among communities of color through education, collaboration and community engagement.
2015 Illinois Minority Health Conference
Highlights of the Minority Health Conference will be streamed live via this link:
http://multimedia.illinois.gov/dph/Minority-Health-2015.html
Use conference hashtag #MCH15 to join in the conversation and ask questions

SCHEDULE
March 24, 9:00 a.m. – 9:30 a.m.
Opening Remarks:
Lt. Governor Evelyn Sanguinetti
Tom Hughes, Executive Director, Illinois Public Health Association

9:30 – 10:30 a.m.
Keynote Address: Nirav D. Shah, M.D., J.D., Director, Illinois Department of Public Health

12:45 p.m. – 1:30 p.m.
Luncheon Speaker: Althea Maybank, M.D., M.P.H., Director, New York City Department of Health and Mental Hygiene
An Ounce of Policy is worth a Pound of Cure

March 25, 8:45 a.m. – 9:45 a.m.
Speaker: Sherry Blake, Ph.D., Licensed Clinical Psychologist
Where Does Mental Health Live? Plug It Into Your GPS
---
Featured videos:
---
Read the
National HIV/AIDS Strategy
and talk about it with others

Use our Text2Survive Mobile program – it's easy, it's convenient

Text event to 36363 for free health events around the state

Text IL and your ZIP code to 36363 for a free HIV testing location near you.

Text game to 36363 to test your HIV knowledge.

For all services, text HELP IDPH for help, and STOP IDPH to cancel. Message abd Data rates may apply. For Terms & privacy policy: riproad.com/idph.
---
Click Image to Send An E-Card

"It's MAGIC" - winning entry for HIV Awareness contest sponsored by the Illinois Dept of Public Health.
---
BASUAH Education Island in
Second Life

In Second Life, our Ambassadors practice role playing and presentations skills and hold discussion forums with others online. They also have an opportunity to explore different personas and learn what it would be like to be in someone else's shoes. To get started in Second Life, visit this link http://basuahinsl.blogspot.com/

---
Quality of Life Endowment Fund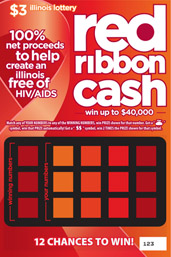 ---
Nationally, AIDS is the leading cause of death among African American women age 25-34 and the second leading cause of death of African American men age 35-44.
HIV/AIDS cases among African Americans are the highest among all racial/ethnic groups with a total of 1,406 cases reported in 2004 in Illinois, which consists of more than half the total reported cases in the state (2,662). Whites comprised 26 percent of the reported cases, Hispanics 15 percent and Asians 1.4 percent.
Of the total reported HIV cases among females in Illinois, 70 percent were African-American.
Among the total male population with HIV in Illinois, 47 percent were African American.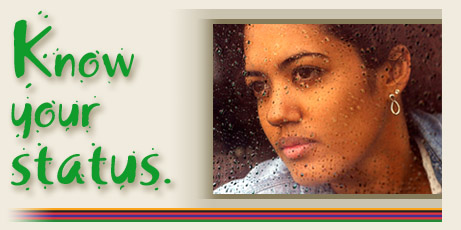 Know your Status

Get Tested

Get Your Friends Tested



Illinois Department of Public Health
535 West Jefferson Street
Springfield, Illinois 62761
Phone 217-782-4977
Fax 217-782-3987
TTY 800-547-0466
Questions or Comments