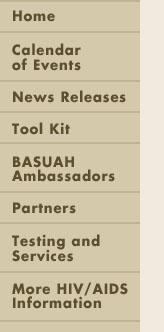 BASUAH is an acronym for Brothers And Sisters United Against HIV. A program of the Illinois Department of Public Health, BASUAH promotes HIV/AIDS awareness among communities of color through education, collaboration and community engagement.
September is National Sickle Cell Awareness Month which is the result of a 1983 resolution initiated by the Sickle Cell Disease Association of America and it's member organizations. Every year, 1 in 400 African American babies and 1 in 36,000 Hispanic babies are born with sickle cell disease, an inherited red blood cell condition. Early diagnosis of sickle cell disease is critical. Newborn screening for sickle cell disease followed by health education, enrollment in comprehensive care, initiation of penicillin prophylaxis and anti-pneumococcal vaccination within the first two months of life can prevent death from severe infections.
Join the Social Media Campaign to raise awareness: ladies put on a bold lip color, snap a picture and post with the hashtags #BoldLipsForSickleCell #BASUAH then challenge a guy to do the same.
Don't FORGET to share with us
FACEBOOK www.facebook.com/Basuah.Idph
And TWITTER www.twitter.com/BASUAH
Learn more about Sickle Cell Anemia
---
National HIV Testing Day 2014
National HIV Testing Day (NHTD) is an annual campaign to encourage people of all ages to "Take the Test, Take Control." Too many people don't know they have HIV. In the United States, nearly 1.1 million people are living with HIV, and almost one in five don't know they are infected. Getting tested is the first step to finding out your status. If you are infected with the virus, with medical care and adherence to treatments you can live a longer healthier life and help stop the spread of HIV to others.
Illinois ranks 7th nationwide in the diagnosis of HIV infections, and 5th in the estimated number of AIDS cases. Getting tested is the first step to finding out if you have HIV. so you can get the medical care necessary to help you live a healthier life and lower the chances of passing HIV on to others.
Learn the facts about HIV/AIDS | Illinois HIV/STD Surveillance Update Report
---
HHS Announces Comprehensive Plan to Reduce Health Disparities
The U.S. Department of Health and Human Services unveiled its road map for eliminating health and health care disparities on Friday, April 8, 2011 . As promised during the follow up discussion with Dr. Damon Arnold, IDPH Director, you have an opportunity to comment via the online discussion board at http://moodle.uis.edu/course/view.php?id=249. All comments will be reviewed, compiled, and distributed appropriately. Additionally, you can view the Center for Minority Health Services activities related to the National Partnership for Action to End Health Disparities.
The following workgroups will be convened to identify and coordinate future action steps. If you are interested in participating as a member of any of them, please contact the Center by email veronica.halloway@illinois.gov, or phone at 217-785-4311.
Awareness – Increase the awareness of the significance of health disparities, their impact on the nation and the actions necessary to improve health outcomes for racial, ethnic, and underserved populations

Leadership – Strengthen and broaden leadership for addressing health disparities at all levels

Health System and Life Experience – Improve health and healthcare outcomes for racial, ethnic, and underserved populations

Cultural and Linguistic Competency – Improve cultural and linguistic competency and the diversity of the health-related workforce

Data, Research, and Evaluation – Improve data availability, and coordinator, utilization, and diffusion of research and evaluation outcomes
---
Featured videos:
---
Read the
National HIV/AIDS Strategy
and talk about it with others

Use our Text2Survive Mobile program – it's easy, it's convenient

Text event to 36363 for free health events around the state

Text IL and your ZIP code to 36363 for a free HIV testing location near you.

Text game to 36363 to test your HIV knowledge.

For all services, text HELP IDPH for help, and STOP IDPH to cancel. Message abd Data rates may apply. For Terms & privacy policy: riproad.com/idph.
---
Click Image to Send An E-Card

"It's MAGIC" - winning entry for HIV Awareness contest sponsored by the Illinois Dept of Public Health.
---
BASUAH Education Island in
Second Life

In Second Life, our Ambassadors practice role playing and presentations skills and hold discussion forums with others online. They also have an opportunity to explore different personas and learn what it would be like to be in someone else's shoes. To get started in Second Life, visit this link http://basuahinsl.blogspot.com/

---
Quality of Life Endowment Fund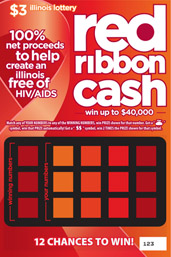 ---
Nationally, AIDS is the leading cause of death among African American women age 25-34 and the second leading cause of death of African American men age 35-44.
HIV/AIDS cases among African Americans are the highest among all racial/ethnic groups with a total of 1,406 cases reported in 2004 in Illinois, which consists of more than half the total reported cases in the state (2,662). Whites comprised 26 percent of the reported cases, Hispanics 15 percent and Asians 1.4 percent.
Of the total reported HIV cases among females in Illinois, 70 percent were African-American.
Among the total male population with HIV in Illinois, 47 percent were African American.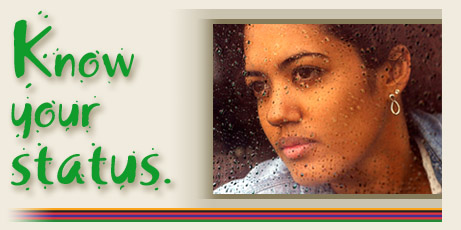 Know your Status

Get Tested

Get Your Friends Tested



Illinois Department of Public Health
535 West Jefferson Street
Springfield, Illinois 62761
Phone 217-782-4977
Fax 217-782-3987
TTY 800-547-0466
Questions or Comments