GOVERNOR RYAN ANNOUNCES
STATE OBSERVANCE OF WORLD AIDS DAY
Lights at Capitol and other state buildings to be dimmed in National Observance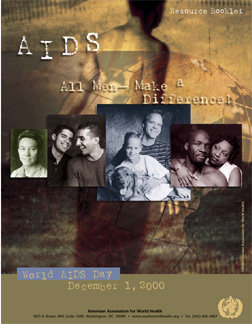 SPRINGFIELD, IL – Governor George H. Ryan today announced
the State Capitol dome lights and the lights at other state buildings will be dimmed on the evening of December 1, in conjunction with the 13th annual World AIDS Day as a visual reminder of Illinois' commitment to stopping the spread of HIV/AIDS.
"Today is a day to remember those who have died from this terrible disease and those who are struggling with its health effects," Ryan said. "And it is a day to reconfirm our resolve to do everything within our means to prevent further transmission of HIV/AIDS and to provide comfort and care to those living with the disease."
In Illinois, there have been 24,816 reported cases of AIDS since 1981 and, of those diagnosed with the disease, 14,884 or 60 percent have died. Illinois has the sixth highest total of AIDS cases in the nation. An estimated 28,000 to 38,000 others may be infected and living with HIV, the virus that causes AIDS.
Dome and holiday lights at the Capitol will be turned off from 7 p.m. to 9 p.m., as will lights in Chicago at the James R. Thompson Center (100 W. Randolph St.), the State of Illinois Building (160 N. LaSalle St.) and the Illinois Department of Public Health headquarters in Springfield (525-535 W. Jefferson St.). The Illinois observance coincides with the dimming of lights at the White House and public and private buildings throughout the nation.
Governor Ryan also proclaimed December 1 as AIDS Awareness Day and asked Illinoisans to focus on the 2000 World AIDS Day theme -"All Men-Make a Difference!"
First observed on December 1, 1988, World AIDS Day is held annually and serves to strengthen global efforts to address the challenges of the AIDS epidemic.