GOVERNOR ANNOUNCES WORLD AIDS DAY OBSERVANCE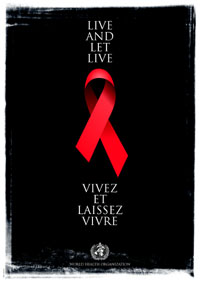 SPRINGFIELD–Governor George H. Ryan today announced the Capitol dome lights and lights at state government buildings in Springfield and Chicago will be dimmed on the evening of December 1, as part of the nation's 15th annual observance of World AIDS Day.
"This is a day to remember those who have been lost to this deadly disease and to give compassion and hope to those who live courageously with HIV/AIDS every day," Gov. Ryan said. "It is important that we continue to promote HIV/AIDS awareness and prevention in order to help prevent further spread of this disease."
In Illinois, there have been 28,087 reported cases of AIDS since 1981 and, of those diagnosed with the disease, 15,948, or 57 percent, have died. Illinois has the seventh highest number of AIDS cases in the nation.
With the theme "Live and Let Live," this year's World AIDS Day focuses on eliminating stigma and discrimination, the major obstacles to effective HIV/AIDS prevention and care.
The Capitol dome and holiday lights will be turned off from 5 p.m. to 5:15 p.m., as will lights at the Illinois Department of Public Health headquarters in Springfield (525-535 W. Jefferson St.) and in Chicago at the James R. Thompson Center (100 W. Randolph St.) and the State of Illinois Building (160 N. LaSalle St.). The White House and public and private buildings throughout the nation also will dim lights Sunday evening.
First observed on Dec. 1, 1988, World AIDS Day is held annually and serves to strengthen global efforts to address the challenges of the AIDS pandemic, which continues to spread throughout every region of the world.
The toll-free Illinois AIDS/HIV and STD Hotline is available to answer questions about HIV/AIDS and to provide locations of free counseling and testing services. The hotline can be reached at 1-800-243-2437 or TTY 1-800-782-0423 between 9 a.m. and 9 p.m. weekdays and between 10 a.m. and 6 p.m. weekends.