SHIP and State Government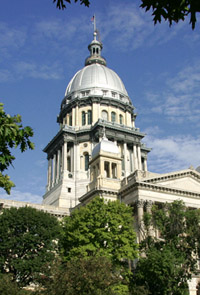 This page contains information about some of the activities undertaken by Illinois state government agencies related to SHIP and its implementation. We are currently compiling information to add to this page. Check back soon for more updates.
Office of the Governor
The Office of the Governor (OOG) oversees the process of SHIP development and the SHIP Implementation Coordination Council (ICC). In addition, the OOG assumes a leadership role in many health-related initiatives in Illinois, including the recently awarded Centers for Medicare and Medicaid Innovation grant.
Illinois Department of Public Health
The Illinois Department of Public Health is responsible for protecting the state's 12.4 million residents, as well as countless visitors, through the prevention and control of disease and injury. The Department's nearly 200 programs touch virtually every age, aspect and cycle of life. As the agency primarily responsible for improving health in Illinois, the Department assists with the administration of SHIP ICC activities and advances nearly all of the SHIP priority areas through its activities.