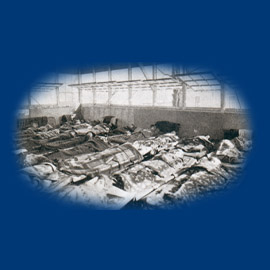 1901

A bacteriologic laboratory is equipped to diagnose tuberculosis, diphtheria and typhoid fever.






The State Board of Health declares tuberculosis to be a contagious disease.




Due to an influx of immigrants overtaxing housing facilities, a Division of Hotel and Lodging Inspection is created to conduct surveillance of rooming houses and to enforce standards for minimum air space, sanitation and maximum capacity.

1905
Free treatment of poor persons bitten by rabid animals is offered.

1907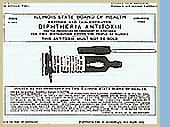 The State Board of Health receives a $15,000 appropriation to provide for distribution of diphtheria antitoxin.



A law is passed to give the State Board of Health authority over quarantine matters, to establish its duty to investigate the cause of dangerously contagious or infectious diseases, and to maintain a chemical and bacteriological laboratory.

1908


Cities are allowed to build and maintain sanatoria for the care and treatment of people suffering from tuberculosis.