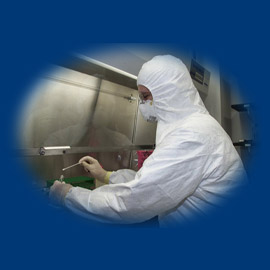 2000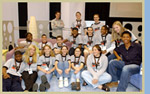 The Department receives $4 million to begin a youth anti-tobacco effort in Winnebago County to serve as a model for future expansion to other parts of

the state. The campaign features television advertisements centered on All Smoke High, a fictional high school where everyone is required to smoke.





Teen births decline for the sixth straight year and reach the lowest level at any time since data was first collected in 1959. Since 1990, the percentage of births to teens fell from 13.1 to 11.4 and the numbers of babies born in all teen age groups have dropped, most notably among girls 17 of age and younger.


AIDS deaths fall to 477, a 68 percent drop since 1,494 deaths were reported in 1995.



Dr. John R. Lumpkin, state public health director, presented the first Illinois smoke-free restaurant recognition certificates on May 11 to the owner of Navy Pier McDonald's and the general manager of Tucci Benucch, Chicago. Dr. Lumpkin was joined by Attorney General Jim Ryan and Chicago Department of Public Health Commissioner Sister Sheila Lyne.


2001
The number of Illinoisans who have been diagnosed with AIDS since the epidemic began in 1981 reaches 25,000; about 15,000 of whom have died.



Two dead crows found in the Chicago suburbs are positive for West Nile virus, marking the first time the mosquito-borne virus has been identified in Illinois.


Anthrax attacks using the mail sickens 18 persons and causes five deaths on the East Coast, leading to thousands of anthrax scares in Illinois.

Department laboratories test more than 1,800 samples submitted by the FBI and other law enforcement agencies, but no anthrax is detected. IDPH receives $36 million in state and federal funds for bioterrorism preparedness.


Tuberculosis cases fall to an all-time low of 707.

2002

Chickenpox vaccination is required for entry into day care and kindergarten.






On July 1, the Department begins a year-long celebration of 125 years of preventing disease and promoting health.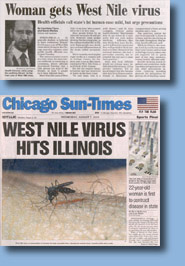 The largest outbreak of West Nile disease in the U. S. begins Aug. 5 with the report that a 22- year-old temporary resident of Cook County has become Illinois' first case of the mosquito-borne disease. Just five days later, a 67-year-old man from DuPage County is the first person in the state to die from West Nile encephalitis. Illinois eventually counted 884 human cases and 66 deaths, and 100 of the state's 102 counties had evidence of the virus.




As a hedge against the threat of a bioterrorist attack, the Department begins training 1,000 health care workers on how to administer the smallpox vaccine. Using an orange as a stand-in for human skin, health care workers practice pricking the orange skin with special bifurcated needles that are used to administer the vaccine.

2003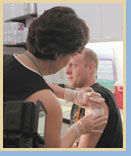 The Department begins the initial phase of its smallpox response plan by vaccinating five state and local public health employees during a pilot clinic at the Springfield Department of Public Health. The first phase of the state's plan calls for vaccinating volunteer public health and hospital workers who would be called on to respond to an outbreak of smallpox. Individuals volunteering for smallpox vaccinations go through a detailed screening and education process before getting the vaccine.


Gov. Rod R. Blagojevich appoints Dr. Eric E. Whitaker, an attending physician at Cook County John Stroger Hospital, as director.



On July 1, the Department ends its 125th anniversary year with a closing ceremony that features Dr. Eric E. Whitaker lowering the anniversary flag and presenting it for inclusion in IDPH's time capsule. The time capsule, which is at the state archives, will be opened July 1, 2027.

2004
To help protect against the threat of bioterrorism and emerging infectious diseases, the state deployed the Illinois National Electronic Disease Surveillance System (I-NEDSS), to dramatically improve the way public health surveillance is conducted. The state serves as an electronic hub for disease information, accepting, routing and processing it on a real-time basis, while looking for trends or possible disease outbreaks. In the past, the Department relied on local agencies writing information on paper case report forms and mailing them in or calling on the telephone.


2007


Gov. Rod R. Blagojevich appoints Dr. Damon T. Arnold, a Chicago physician and colonel in the Illinois National Guard, as director. Dr. Arnold has a distinguished military career and served two tours of duty in Iraq.


The number of Illinois babies dying before their first birthday reached an all-time low of 6.6 deaths per 1,000 live births, continuing a decline that has seen the rate fall by 20 percent in the past decade.


2008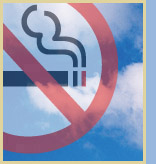 In what is described by the Chicago Tribune as "one of the most significant landmarks in Illinois public health history," the Illinois Smoke-Free Act becomes effective January 1. The law, which was years in the making, prohibits smoking in indoor public places, including bars, restaurants, public buildings and work places.

Tuberculosis cases fall to a record low of 469, although the state's total still ranks as the sixth highest in the U.S.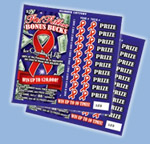 The nation's first instant lottery ticket to support the fight against HIV/AIDS is launched. Proceeds from the new "Quality of Life" lottery game will be used to fund prevention, education and treatment programs.


2009
In the spring, a novel influenza virus first caused illness in Mexico and then in the United States. It was not long after those initial reports that the "swine flu," so named because it was related to a respiratory disease in pigs was first reported in Illinois and around the country. Later renamed H1N1 flu, the novel virus was so prolific in its spread that by June the World Health Organization signaled a global pandemic was underway. By the end of the year, the state had counted more than 2,500 laboratory confirmed cases of H1N1 flu and nearly 80 deaths.


A new computer-based death registration system is implemented to allow physicians, coroners, medical examiners and funeral directors to electronically compile necessary death information and to speed the process of providing death certificates.