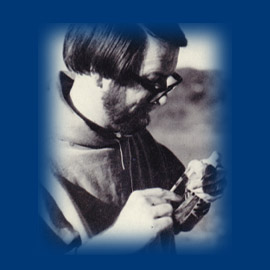 1970
Environmental health programs from the Department are used as the base for the formation of the new Illinois Environmental Protection Agency.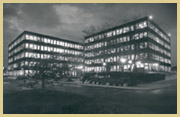 Having outgrown its space in the Stratton Office Building, the Springfield offices of the Department move to the basement and four floors of a new, five-story office building at 535 W. Jefferson St. By 1992, the Department occupies all floors at 535 and the five floors and basement in a twin building at 525 W. Jefferson St.

1971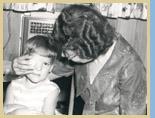 State law requires vision screening at first entry into school and at fifth and ninth grades.




The state's trauma center system is organized at the prodding of Gov. Richard Ogilvie to meet the challenge of highway safety and injury reduction and to deal with the critically injured patient.


1972
A venereal disease hotline is activated to answer the public's questions about the signs and symptoms of venereal disease and where to get treatment.

1973
The Department's main laboratory in Chicago moves from an antiquated building into a new and modern facility at 2121 W. Taylor St.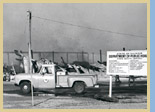 A fire destroys a Department office building at 4398 S. Jeffory St. in Springfield that houses health economics, the tuberculosis registry, local health administration, vision and hearing, rehabilitation, graphic arts and the print shop.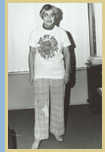 On Feb. 23, 1973, Gov. Dan Walker appointed Dr. Joyce C. Lashof, M.D., of Chicago, as the acting director of the Department – the first woman to hold the position. Her appointment became official June 30, 1973 when the Illinois General Assembly rescinded a portion of the state statute that required the director to have a master's degree in public health.

1974

The Lead Poisoning Prevention Act is signed into law making lead poisoning and elevated blood-lead levels reportable, prohibiting the use of lead-bearing paint in dwellings, giving the Department authority to inspect dwellings for lead-bearing substance and requiring owners to eliminate the hazard.

The federally funded Women, Infants and Children (WIC) program begins operation in Illinois. By 1997, the program is serving more than 250,000 women and children.

Legislation passes to provide for a consumer-dominated, decision making Health Facilities Planning Board that is responsible for issuing permits for construction of new health facilities and for approving capital expenditures of more than $100,000.

1975


The second largest St. Louis encephalitis outbreak in U.S. history results in nearly 600 ill people in Illinois and 47 deaths. About half the cases of the mosquito-borne illness are from Cook County, where previously there had not been a known case. The Department institutes an early warning arborvirus surveillance system that includes testing of birds and mosquitoes for traces of the disease.




A new law signed by Gov. Dan Walker calls on the Department and the Department of Insurance to jointly regulate the operations of health maintenance organizations.

1979
The most comprehensive long-term care legislation enacted by any state, the Nursing Home Care Act, is signed into law by Gov. Jim Thompson.