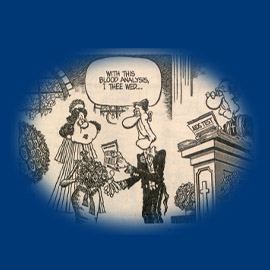 1980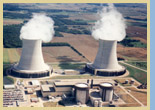 Programs in the Department's Division of Nuclear Safety become the foundation for the new Department of Nuclear Safety.


1983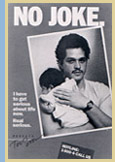 To focus on the problems of teen pregnancy, adolescent childbearing and teen parenting, Parents Too Soon, a unique cooperative effort among the departments of Public Health, Public Aid and Children and Family Services, is launched.


1985

Contaminated milk from an Illinois milk production facility causes the largest outbreak of Salmonella infection ever recorded in the U.S., affecting more than 18,000 people in five states.

1986
Under provisions of the Illinois Trauma Center Code, enacted in 1986, the Department is required to designate trauma centers beginning in July 1988 and to regulate them. All Illinois hospitals are eligible if they can meet standards. Evanston

Hospital received the first trauma center designation and in 2002 there are 65 hospitals that are either a Level I or Level II trauma center.


1987


The Department creates a special AIDS section to coordinate the state's response to this new disease and $2.3 million is earmarked for AIDS prevention and education efforts with programs aimed at physicians, drug users and the general public. Grants to local health departments fund counseling and testing sites and money is appropriated for a toll-free AIDS hotline.

The Department becomes the first state agency to issue a non-smoking policy for its offices.

1988


For the first time, the Department's Springfield laboratory occupies space specifically designed for laboratory use. The $13 million state-of-the-art facility provides 73,000 square feet of laboratory space for the Department, the Illinois Environmental Protection Agency and Southern Illinois University School of Medicine.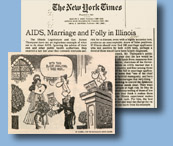 Illinois becomes the first and, as it turns out, the only state to implement a controversial mandatory premarital AIDS test. A 22 percent decline in the issuance of Illinois marriage licenses follows.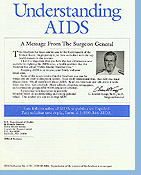 U.S. Surgeon General C. Everett Koop, M.D. sends an eight-page brochure, called "Understanding AIDS," to every household in America. It is the first time the federal government has sent a health warning to every residential address. Included is an explicit discussion of how AIDS is transmitted and a recommendation that condoms be used to help prevent the spread of the AIDS virus.

1989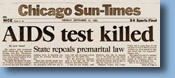 Gov. Thompson signs a bill to repeal the premarital AIDS test requirement just 21 months after its enactment. More than 275,000 marriage applicants were screened for HIV infection and just 56 positive cases were identified. The legislation also repeals the premarital syphilis testing requirement.